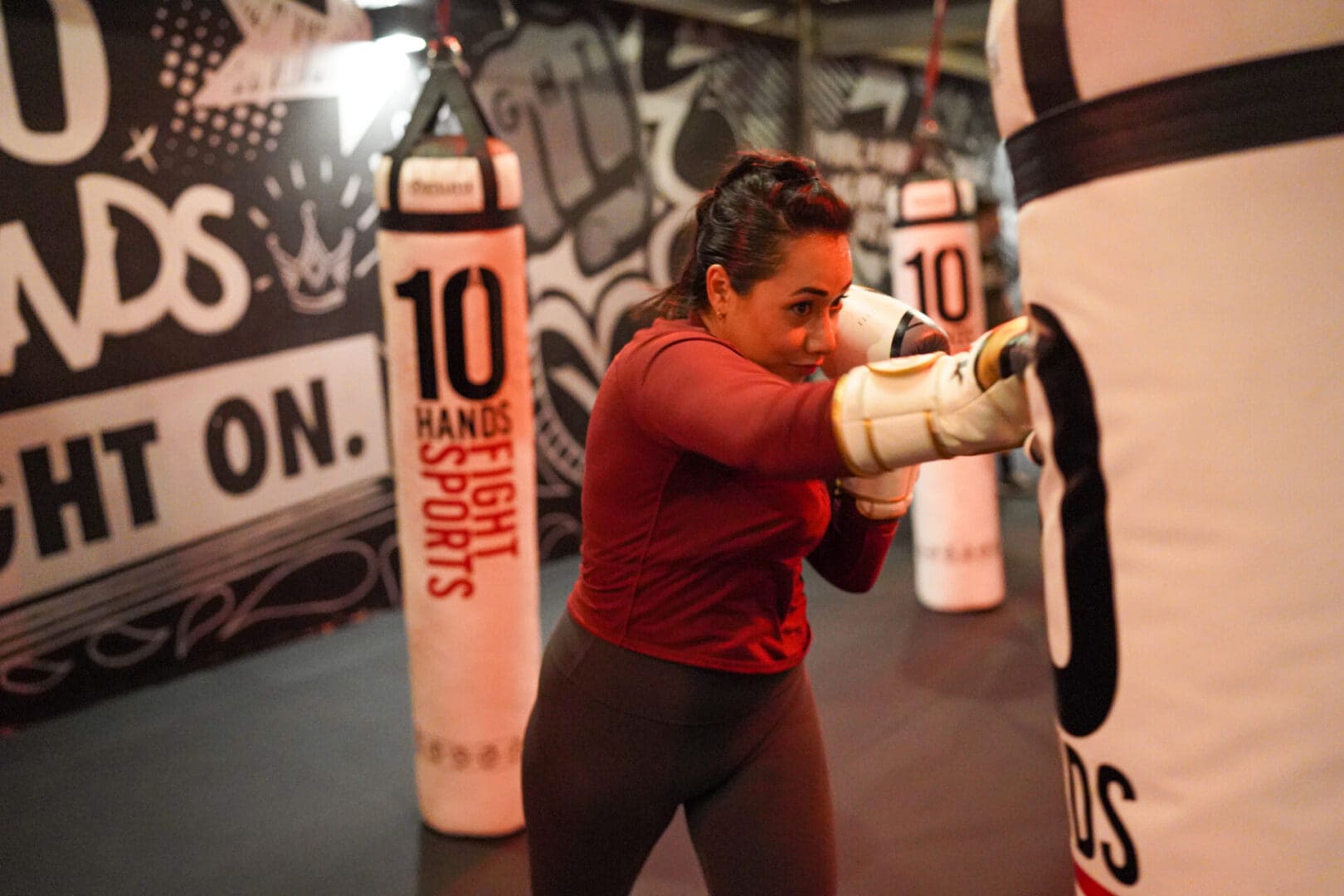 Heavybag Training - Boxing and Kickboxing
Our Heavybag Training classes will teach you the punches and kicks you'll need to attack the heavy bag and release all the unsavory bits from your day. The combos, calisthenics, and plyos will wash away any negativity while building strength and burning calories.
You'll rock out to some great tunes, get your adrenaline pumping, unleash your fury on the bag, and finish up feeling empowered and ready to face the world.
Unlimited Classes month-to-month, 30-Day Cancel $165
Unlimited Classes 12-month Term $150
Class 10-Pack $290
Drop-in $30